Dear Seniors,

Congratulations on completing your senior year! This was truly a year like no other. We are writing today to provide you with updated information about plans for prom and graduation. This Friday, June 26th, our county will finally enter the Green Phase of the Governor's Reopening Plan. We held out as long as we could, hoping  that the transition from yellow to green would bring with it the opportunity to have our events as planned. Unfortunately, updated restrictions in the Green Phase include a limitation on social gatherings to 250 people. Given the size of our school – and of your graduating class – we are in a position now where we must make some adjustments. Updated information about both events is provided here in this newsletter. We hope that the alternate arrangements that have been made will make you feel valued and celebrated as the remarkable and resilient group of young adults that you are. We look forward to seeing you and your families at the end of July.

Sincerely,
Dr. Kieres, Ms. Rodriguez, and the rest of the High School Administrative Team
Click HERE to see the senior farewell video that was edited by Mr. Braglio and features many of your teachers, coaches, and other EHS staff members!
PROM – A MESSAGE FROM YOUR CLASS OFFICERS
Hello everyone!! 
We regret that due to the ongoing impacts of Covid-19, we are unable to host Senior Ball in July. We know how excited everyone was to celebrate our senior year together so we are going to postpone the event and hold it as a "reunion prom" at a later date either in the time of winter break or next summer (pending the state of the pandemic).  We request that you fill out this google form so that we can plan according to our classmates wishes.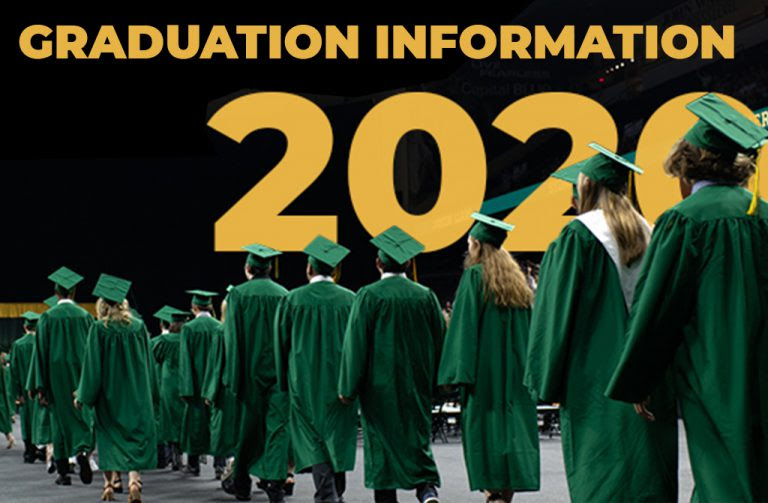 GRADUATION
As advertised previously, our Graduation Date is Sunday, July 26th. Due to ongoing restrictions, we will be unable to hold a live event all together at the PP&L Center. However, we have been hard at work gathering information, recording speeches, and building content for your virtual graduation ceremony. Information – including the link for the ceremony – will be provided via your district email address in advance of the ceremony. It will air at 1pm on Sunday, July 26th.
We also want to make sure that you get to wear your cap and gown, walk across a stage, get your diploma and pose for some photo ops – and we will make this happen in style on our campus! On Saturday, July 25th we will host a drive-up graduation celebration at EHS. We will have a stage set up outside our auditorium entrance, complete with stage dressing, a podium, members of our administrative team and faculty in graduation attire, and professional photographers. Students will be able to pull up, get out of the car with their families, walk across the stage to receive their diploma, and get an individual and family photograph taken by a professional photographer. Please CLICK HERE to tell us you are coming and provide us with your preferred contact information. Note: The form requires you to log in with your EPSD credentials. We will then schedule you for a time slot for your arrival. The event will be rain or shine. If you aren't able to join us on the 25th, we will mail your diploma to you the following week. We ask that you complete this form by Monday, July 6th.
Also, The East Penn Press is running a special publication this summer featuring our graduates! If you submitted a senior photo for the yearbook, that photograph will be used in the issue. If you did not submit a yearbook photo, but did submit one for our virtual ceremony, we will submit that photo to the paper. We have a tight turnaround on this, so if you do not wish for your photo to appear in the publication, please contact Mrs. Muthard at dmuthard@eastpennsd.org by noon on Thursday, June 25th.
A few additional notes –
If you haven't yet submitted a photo for the virtual ceremony, you have until Thursday, June 25th at noon. This is the final deadline. Have someone take a photo of you in your graduation gear (cap, gown, tassel, stole). The photo should be from your elbows to the top of your cap, no full body photos. Click on the link provided in your district email and fill in the information being requested. You will also be able to upload the photo of yourself in your graduation attire. Your full first and last name as they appear on your diploma, along with the school district logo will be used instead of a photograph if you do not complete this submission form.
If you were previously unable to pick up your cap and gown, please contact Ms. Rodriguez at trodriguez@eastpennsd.org or Mrs. Knerr at dknerr@eastpennsd.org in the 12th grade office to make arrangements to do so.
Please make sure that all of your debt has been reconciled prior to graduation. This includes cafeteria debt owed, as well as other items. Students who owe debts were recently contacted via email by our main office staff.