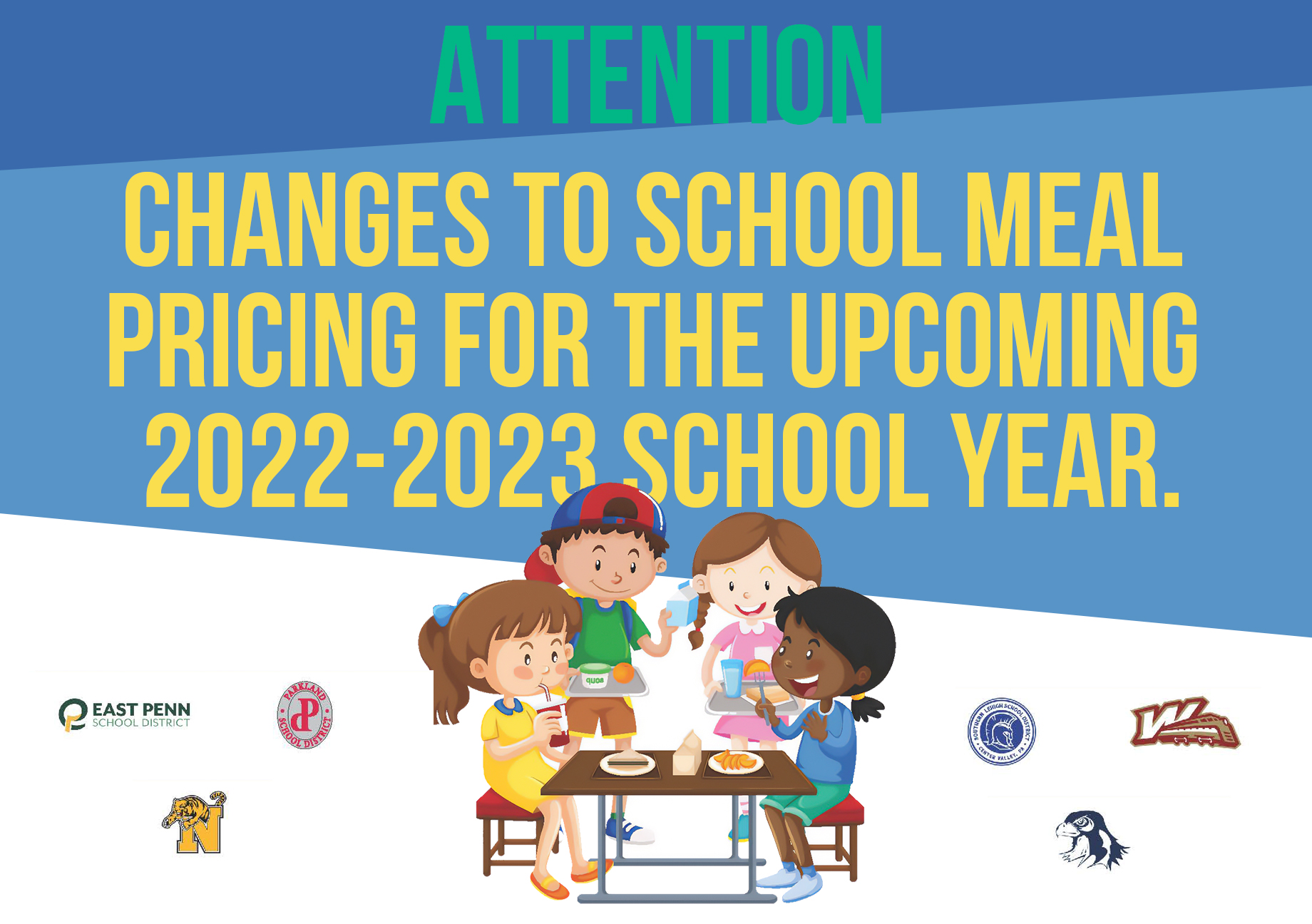 Attention: East Penn, Parkland, Northwestern Lehigh, Salisbury, Southern Lehigh and Whitehall-Coplay Families
During the last two school years, federal government subsidies made school meals free for all students. These broad-based subsidies are no longer available, so free and reduced priced meals will again be provided based on economic need.
What does this mean for families?
Parent/guardians must submit a meal application to qualify for free meals for the 2022-2023 school year.
Apply through your school district's food service website.
If your student does not qualify for free or reduced priced meals, they will be available for purchase.
Applications must be completed for students to be considered for free or reduced meals unless they're directly certified. Please DO NOT complete an application if you have received a Direct Certification letter. Direct Certification letters were emailed or mailed starting Mid-July and will continue being sent into early August. Free and reduced applications are available to complete at: www.schoolcafe.com/EastPennSD.