Connecting EHS graduates with fellow alumni to create opportunities to network, engage, and celebrate our East Penn pride.
We value our Emmaus High School graduates. We hope that our alumni will continue to stay connected and support us in many ways throughout the year. Our alumni have many ways in which they can stay involved with the district:
Check our website for upcoming reunions and other alumni events.
Help us keep you informed by updating your alumni profile.
Inform us of reunions or alumni events.
Share current alumni news.
Volunteer at a local East Penn School.
Donate to our EPSD Education Foundation.
Alumni News
We are looking for proud Emmaus High School grads to highlight on our new Alumni page. Share your unique post graduation achievements, so we can share your story. Contact us at 610.966.8335 or lgroh@eastpennsd.org.
Grad Spotlight
The 2023 EHS Grad Spotlight program provides an opportunity for our district to highlight an amazing selection of seniors that represent East Penn. A committee, comprised of administrators, faculty, and staff, hand selected students chosen from a community-wide nomination process to share their student stories and plans for the future. These students exemplify their #EastPennPRIDE through their dedication to scholarship, service, leadership and citizenship. We feel that these seniors represent the success that all students can achieve through an East Penn education.
We would like to thank our community for the overwhelming response to this program. We think these students are amazing, and we are happy to see that you do too!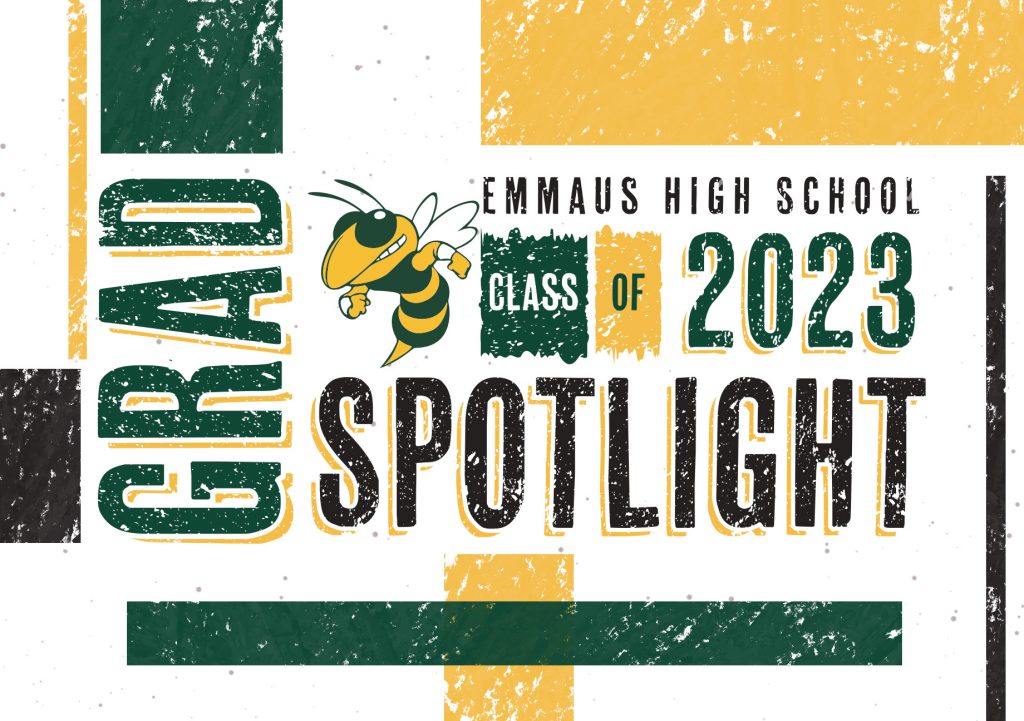 Emmaus High School Class Reunion Information
Click here for information regarding upcoming class reunions.
To publicize reunion information on this page, please contact Laura Groh at lgroh@eastpennsd.org with your class year, date, time, location and reunion contact information.
EHS Alumni LinkedIn Group

Click here to visit our EHS Alumni LinkedIn Group
Update Alumni Contact Information
Please CLICK HERE to provide us with your updated alumni profile and contact information.
Support the East Penn School District
Do you want to give back to the East Penn School District? You can help our district in many ways.