EPSD Libraries Mission Statement:
The purpose of the East Penn School District libraries is to inspire and nourish a lifelong love of reading and learning through providing resources that support and enhance the curriculum. The libraries are committed to being places where all students, faculty, and members of the school community feel welcome and can learn to be effective users of ideas, technology, and information.
The EHS Library has tons of resources to help you through your school year. We hope that you will find them useful and that you won't hesitate to contact the librarian, Ms. Bower, if you have questions: kbower@eastpennsd.org.
TO ACCESS THE EHS LIBRARY'S ONLINE RESOURCES, select Destiny Online Catalog (The first link under EHS Library) on the right side of this webpage. Then, choose the link for Emmaus High School. The EHS Library's electronic resources are accessible via the Destiny Online Catalog page. Blue links to the high school's many subscription databases can be found using the HOME tab.
Passwords are required for remote database use; please contact your teacher(s) for this information, as I cannot post it on a public site.
Within the LOOK HERE section of the Destiny homepage, there are also links to Noodletools, Power Library, and Overdrive (an online book borrowing platform)/Overdrive's app, SORA. If you would prefer to find a book online, Overdrive and SORA are great options. All you need are your regular school log-in credentials. For those who prefer an "old school" actual book in hand, each student may have a checked-out maximum of five library books at any given time. A school ID is needed for check out at the library's circulation desk.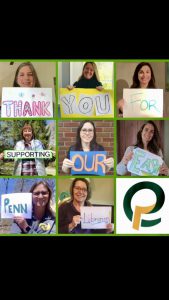 ****************